This is a story or blog post that will be written as an adventure, inspiration and reflection for me as a person and artist. Since I can remember as a child I questioned everything that was. I had the idea that anything is possible if you can think it, it must be out there somewhere…and I knew I was not going to live life as being told by people around me. It didn't look all that enticing and adventurous! The grownups that I knew didn't inspire me with their lives at all.
My story unfolds and can be broken up so far in five important chapters.
Girl from Potchefstroom moves to Cape Town in her Yellow mini with no job or definite place to stay.
Girl goes sailing with her hippy husband on a Gaff Ketch (two-mast Yacht) into the blue yonder- with no definite plan or time to return.
Girl returns to South Africa with hippy husband, two girls and two cats. Yacht is sold and girl bears a longing for the land and its promise of herb gardens and bare feet in wet grass.
Girl starts painting, in her new landbased home on a farm between Oudtshoorn and Mosselbay.
Girl leaves hippy husband with two girls, three cats and three dogs to start a new life in the City.
I wasn't always an artist and my story is still in process, with me having specific desires and not always having a clue how I would go about it. I am writing in the most honest and truthful way, not judging my way and hope you enjoy the way I think and experience life.
As an only child I was always drawing – this sounds like what most artists say… but I did. I had the choice of starting my own company or do what other grownups did and I chose my own story. It was the 70's and I found grownups boring … I still do actually.
In High School, I chose at first the subjects my Mom suggested – History and Biology because that was her choice. Suddenly it dawned on me in Standard 9 that it was really unpleasant to listen to voices that carried on about Wars and plants. I think I only stayed with the Biology class until we finished Chapter 8, which tackled the subject of reproduction in humans! That was interesting. At the end of Standard 9, I had replaced History and Biology with Art and Domestic Science. I had much more fun with Art and Domestic Science.
Life is a process of becoming and learning to know yourself really well. After matriculating from Potchefstroom Gymnasium, I spent the next few years on finishing a Bachelors Degree and I'm still not very inspired to use it! The picture of actually using it looked like lots of paperwork, working for a company, and going nowhere slowly. This is merely how I felt about it, it is not the gospel truth for everyone. I had an urge for freedom, that I didn't quite understand. I honestly didn't have the words to express what I felt in my heart.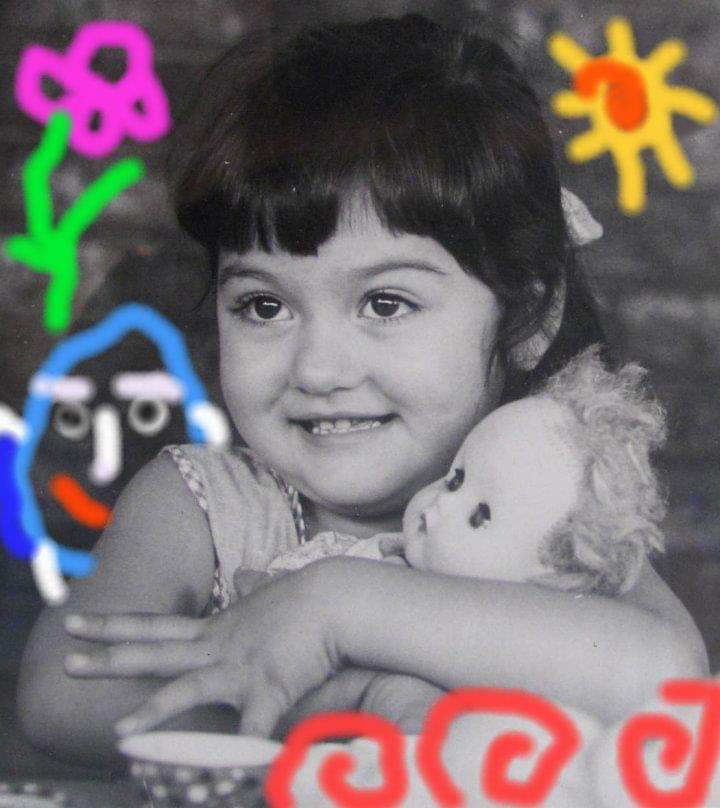 By 1987 I worked at the Herald Newspaper in Potchefstroom. One of my duties was to design little advertisements that would appear for paying clients twice weekly. I loved having a company car and driving around in the daytime visiting prospective clients and discussing their business and promoting my advertisements in the local newspaper.
After finishing my degree at the University in Potchefstroom, I worked at the Herald Newspaper for a while. One December holiday, myself and a friend decided to go to Cape Town and visit a friend who was already living in Greenpoint. It was 1990, the turquoise sea, beautiful architecture of Cape Town, and the cosmopolitan energy stayed with me after returning to my position at the Herald Newspaper. Being back in Potchefstroom, with the memories of my cheating finance, and the routine of a newspaper employee seemed rather bleak compared to what I felt in Cape Town. My friend and I had visited most of the beaches in and around the Atlantic Seaboard and had met an international array of guys – all gorgeous and interesting.
On April 23rd 1991, I was done with this newspaper business. I gave notice and couldn't see myself working there longer than necessary. All my furniture was sold and I packed my little yellow mini for my move to Cape Town. My cat, Camilla, has taken refuge from all the turmoil and was staying with a friend. I accept it and let her be… for the moment. I had no definite plans or a specific place to stay but I was excited and that was all that mattered!
In order to rest and break up my journey, I stopped in Hopetown where my best friend, Nicolene, lived. I had music in the car and lots of dreams to realise and the long road made my dreams even more vivid and alive.
I arrived in Cape Town on the N1 at 9:30 in the evening on a Saturday night. The lights of the small centre of Cape Town felt welcoming and exciting at the same time. I phoned a friend in Sea Point and discovered she was not at home. Her flatmate, a medical doctor invited me to stay for the night in her room. I had R 400 in my position. Now in retrospect, I shiver at the thought, but nonetheless everything always works out perfectly.
I found myself a room to rent in a commune in Camps Bay, a road from the beach. I moved to Cape Town for the smell of the sea, and the sound of the waves and nothing would stand in my way. For the first next weeks, I slept on the bare floor, having made a bed with whatever I soft I could find in my car. I wrote in my journal and was excited about a life living near the vibrancy and rush of sea waves. I became livelong friends with Shayne and Belinda Winn. It was 1990. To this day we are still friends. In a month I decided to get myself a place of my own even closer to the beach. In the meantime, I had travelled back to Potchefstroom to fetch Camilla from her caretaker, Annelie. Now I had my cat energy back with me again.
"A cat always lands on its feet.."
I had wanted an apartment close to the sea, on the ground floor and affordable for me at the time. I got it. It was R 380, just off Beach Road and it was perfect for me and Camilla.
I got hold of a telephone book and paged through the back and started to phone government departments for an opening. In the same week, I had an interview for a position that didn't exist but was created for me as I was good with people and would give software support to the Management of the Department of Planning. I had no knowledge of computer programmes and was sent on courses on the government's cost to be of assistance to managers having problems on the user-side of programmes. It was crazy and wonderful. I had my own office with my own computer, smoking at my heart's content and called upon when my services were needed…. And I did actually know what to do when help was called upon on me. The rest of the personnel was sitting in a communal office sharing space with little divisions dictating their personal space.
My story continues working through being an employee and feeling trapped. By 1992, I had moved in with a boyfriend in Oranjezicht, and decided to do work as a temp. I worked at Shell, Old Mutual and Engen, shuffling papers and sending faxes. I found it utterly boring, and in the meantime, my boyfriend and I were planning a trip to the USA. We wanted to visit the Native America sites and experience the traditions of the Native Americans. He was totally taken with the belief and way of the Native American people and even called me "Injun", probably because of my dark hair and free spirit.
I was living in Cape Town and met an adventurer building a Sailing boat. It felt right! I did not see myself pushing a pram in suburbia, having a husband coming home at 5 and doing mundane suburban activities with other moms. I am athletic and love adventure…so naturally, I saw a life of incredible adventure combined with kids and a husband!
On 17 March 1999, my then-husband and I set sail from Cape Town Harbour on our Gaff Ketch, with destinations unknown. We have finished Moya (our boat) in Woodstock, Cape Town together. He had built the boat all by himself with steel he salvaged from containers at the V & A Waterfront. There was still a lot of work to do and lots of dreams to realise and he was unlucky with the painting of things, I became the lucky painter.
I had to learn to do woodwork – which not many people know to do this day. I had a business selling artistically made bathroom articles, mirror frames and small household articles for the kitchen. I was working with a jigsaw, a router and powerful table saw – transforming wood into household creations.
We were living on the wrong side of the tracks in Woodstock, finishing Moya. Living and working in a Hanger. Me doing woodwork selling to a Bathroom Shop at the Waterfront and the market in Hermanus on weekends. And Div doing projects that came his way for his talent and passion to go sailing. With a lot of working unusual hours and believing we were ready to set sail on 17 March 1999.
More to come….